How to Create an Application Form Online in the Application Maker by AidaForm
Online application forms save businesses, schools, and nonprofit organizations lots of time by streamlining candidate selection. For example, before actually hiring an employee, HR managers usually do lots of tedious paperwork like sending PDF applications back and forth via email, converting data into the appropriate format for their human resource management system, storing physical copies of CVs. There's a simple way to improve workflow and avoid wasting time: all you need to do is make an application form online.
Creating a standard online application form can save lots of time and help you find better candidates. Here's why:
It's easier for candidates to apply for a job online since they don't need to write their resumes by hand.
It's much easier to compare applicants' data and skills when they are similarly organized.
If you make your own application form, you can share it with everyone just by posting on your website or social network – at no additional costs. Plus, you'll be able to reach more people who might be interested.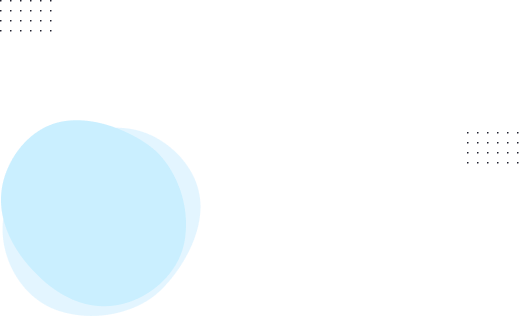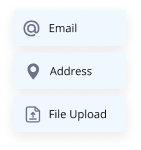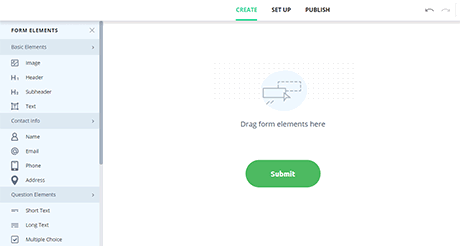 Luckily, it takes only a few minutes to create an online application form if you have the right tools. AidaForm is a free application form builder that lets you create an application form without having to work with HTML code. Drag and drop any type of form fields to the template, choose the design theme to match your corporate colors, embed the form on your website or add the link to the Apply button on your application page.
In this tutorial, you'll learn how to make an application form even if you've never created one before.
4-Step Guide: How to Make an Application Form in the AidaForm Application Builder
Click
Log In
in the website menu and enter your email and password. If you don't have an account at AidaForm yet, click
Sign Up
to create one for free.
Create an Application Form
Once you log in to your account, you'll get to your member's area. To create a free application form, click Create New Form and choose an option that fits you best. Go for the Blank Form to manually add the required fields. Alternatively, you can save time with one of our ready-made application form templates that already have some commonly used fields like Full Name, Email, etc. It doesn't matter if you start from scratch or use a sample form, you'll be able to insert and delete any fields later.
Customize the Input Fields and Design
In the Form Editor, you can add any fields you need for your application form – just drag and drop them to the working area. For example, to learn the basic information about your candidates, add fields like First Name, Last Name, Phone Number, and Email. Drop-down lists and multiple choice fields are perfect for questions like "What position are you applying for?", "What is your current employment status?", "Are you willing to relocate?", etc. The Date field is useful if you want your candidates to specify the available start date or graduation date. Enjoy the intuitive and user-friendly interface of the AidaForm online application form maker. It takes just a few clicks to combine the required question blocks and adjust their settings to your needs.
In order to make a great first impression, it's important to make sure your form is not only easy to fill out but also looks nice. Open the Form Designer to select one of the smart design themes, change the button style or font type.
To make your form available online, click Publish. Copy the direct link to the form for adding it to a button on your website or posting it on social media. AidaForm can also generate HTML code that can be placed on website pages, including websites on Wordpress.
With AidaForm, it's easy to monitor your submissions. You'll get notified every time someone sends an application through your form. All responses are safely stored in your member's area and you can view them at any time.
Now you know how to create an online application form in 4 easy steps with AidaForm.
How to Make an Application Form Work Better
Make Your Application Form Easy to Find
To fill out an application form, candidates need to find it first. So make sure your website menu has a clearly visible Vacancies or Careers section. There's a good trick to understand if your form is easy to find. Ask a couple of your friends or colleagues to imagine they're candidates and want to apply for a job. If they can easily find the form on your website or in your social media communities, then a real and motivated candidate will surely find it as well.
Give Clear Instructions
Know what exactly you want to learn about the applicants – it will help you come up with clear, understandable questions. This way you'll get relevant responses that'll lead to reasonable decisions. What's more, a well-structured application form quickly grabs the candidates' attention. To make your form even more user-friendly, feel free to incorporate helper lines. For instance, add an example of a data format or phone number under the corresponding fields.
Let the Candidates Know What's Next
Imagine yourself submitting an application. You fill out all the fields and click the Apply button. But after that, the form simply refreshes leaving you wondering if your application was received or not. To avoid confusion, include a thank-you page that appears after submitting a form and give applicants some details on when they can hear back from you.