Start Easy Online Polls with AidaForm Poll Maker
How was my health care webinar? Did you like the bowling club meetup on Sunday? Vanilla fudge ice cream or chocolate chip cookies? Lannisters or Targaryen? People love sharing their thoughts and preferences so let them do that with simple poll questions! Online polls on your website are a great source of entertainment and quick feedback. Use it to make smart business decisions and build long-term relationships with your customers. All you need is a quick poll maker, brilliant ideas and a little free time.
What is an online poll, then? It's a short online questionnaire with a few multiple-choice or free-form questions about a single issue or concept. They can be used for quick surveys, but an online poll survey is not as thorough and elaborate as a regular one. Learn more about survey forms .
AidaForm is an excellent online poll maker service that lets you launch engaging polls on your website in minutes, then safely collect and analyze responses. Create your first simple poll now or read on to find out more about poll types and best practices.
When to Use Quick Online Polls?
Online opinion polls are great for instant feedback on any subject. We collected the most common ones you might need for business and entertainment.
Here are a few typical uses for online polls:
Audience engagement: add some fun so users spend more time on your website or Facebook page.
Feature requests: learn what your customers want to see in your product or service and develop it.
Website usability: quickly learn if visitors found everything they wanted on the website and what you can do to improve their experience.
Event feedback: collect visitors' impressions and invite them to rate catering, locations, speakers, and dates to launch better events in the future.
Course feedback: poll participants on course satisfaction, particular classes or lecture quality.
Net Promoter Score: ask how likely your customers are to recommend you to their friends and acquaintances to calculate your NPS .
The AidaForm online poll service lets you create all kinds of online anonymous polls with star ratings, multiple-choice questions, and fun designs. What's even better - you don't have to be a programmer or web-designer to do that!
AidaForm Online Poll Maker: 4 Steps to Quick Polls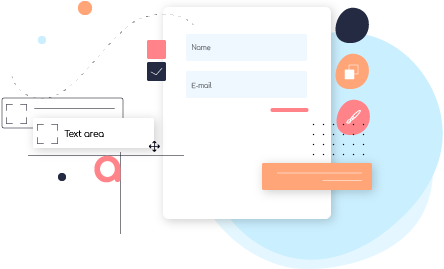 AidaForm lets you build polls instantly and has lots of premade question elements to choose from. The great news is - you don't need to code anything, just fill in the questions and answer options and create your poll in minutes.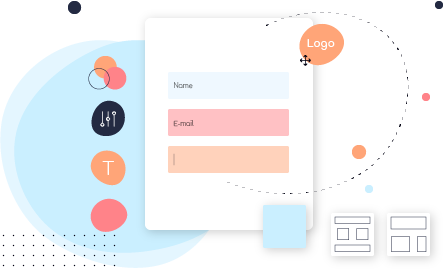 Make your poll a fun experience and choose a bright color scheme. The design themes in the AidaForm voting poll maker are created in a smart way - whichever adjustments you make, the design will look good with every element in your poll. Add pictures to your questions to make the poll more fun to fill out.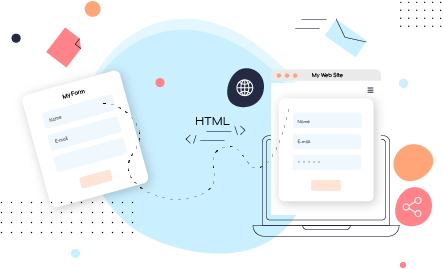 Launch Your Poll Online and Collect Submissions
There are a few ways to share your newly created poll online. Use the direct link at the AidaForm server to you poll form page - post it on social networks, send in emails or publish on forums. When users complete your poll, you'll get email notifications, and each submission is recorded in your AidaForm account for reports and evaluation.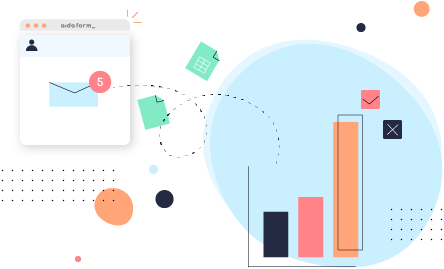 Analyze and Evaluate Data
In the member's area of the AidaForm service, you'll be able to view and export poll results to base your business decisions on. Export response data to Excel to create target audience portraits and conduct deeper analysis of the results.
3 Tips to Make Sure You Get Poll Answers
Be Concise
Polls are meant to be quick and easy to understand. People have short attention spans these days and won't read wordy questions and 10 extended answer options. The easier the text is, the more answers you'll get.
Mind the Timing
It's great to know what to ask, but you also need to think when to prompt the participants to answer your short poll survey. Decide it on the case-by-case basis depending on the type of your online opinion poll. For example, for website usability research it makes sense to offer a poll when users are about to leave the page. Event feedback polls work best in the first week after the event itself when the impressions are still fresh.
Make it About the Audience
If you want people to participate in your polls, show genuine interest in their opinions, ask about stuff that is relevant to your customers. This will make your voting polls online fun to fill out.