Build Online Order Forms in AidaForm and Accept Payments
If your business has a website, chances are, you want to sell your goods or services online, too. Whether it's designer shoes or custom birthday cakes, the easiest way to boost your online sales is to offer your users an online shopping order form. This lets people place their order and even pay for it through your website - quickly and easily.
So what is an order form? It's a kind of form customers fill out with details about goods or services they want to purchase. These have evolved from old-school paper forms through fillable PDFs to simple online order forms that can be instantly processed by businesses and integrate well into any modern workflow.
There are plenty of benefits to building an online order form for your website:
Boost your online sales without investing in a full-scale online shop
Collect orders structured in a way that lets you process them easily
Engage your customers and let them learn more about your products in a fun way
AidaForm's online order form builder lets you create easy online order forms with PayPal payment collection, but that's just a start. Make online orders part of your workflow.
AidaForm is an Easy Order Form Creator You Can Master in Minutes
AidaForm lets you create a simple web order form without coding: you can just drag every field you want to the blank template: use multiple choice and checkbox blocks to select product options, ask for an email and delivery address using ready-made elements. Add a date selector if you offer delivery or services on the desired date, insert a free text field for special remarks or comments. Collect payments through your order form thanks to a PayPal integration. Each field is responsive and requires very few adjustments if any. AidaForm suggests standard error messages, offers field validation, and even hints. You can change the texts if you like, too.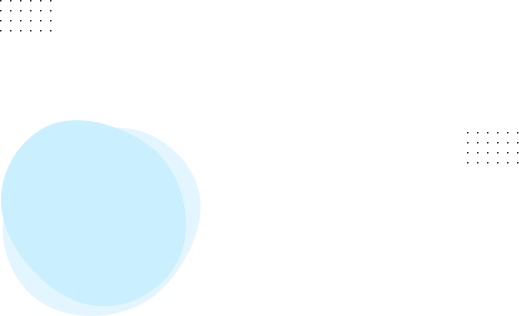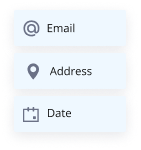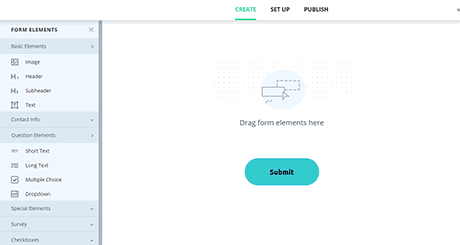 Make ordering from you an engaging and smooth experience for your customers: select a color theme that matches your website design. Include a clear call to action on a contrasting button to improve completion rates. Add the logo of your company to the top of the order form. All color themes in the AidaForm order form creator adapt seamlessly to all form blocks so don't be afraid to experiment.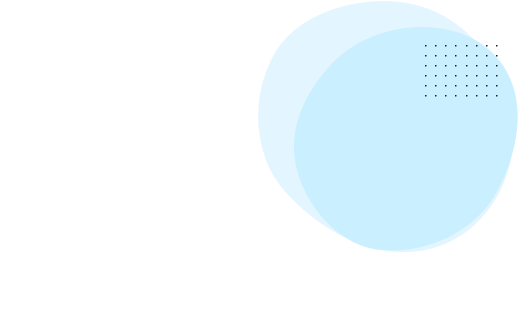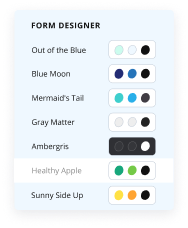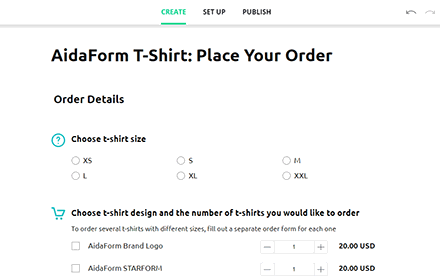 3
Publish Your Order Form
Now that your online form is ready, publish it on your website. AidaForm has all the tools you need for that: you can generate a direct link to paste it onto a "Place Order" button on your website. If you do it this way, users will go to the form page at AidaForm to complete their order - a nice sequencing that makes sure nothing distracts the user while they're filling out the form. AidaForm makes sure you get all submissions wherever the orders were placed.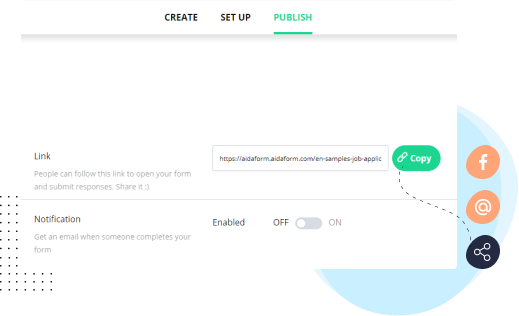 4
Integrate Orders into Your Workflow
Publishing your order form is only the beginning. All orders are collected in your AidaForm account, but you don't have to stop there. Set up workflows to process your orders efficiently. Save order data as Excel files for analysis and planning.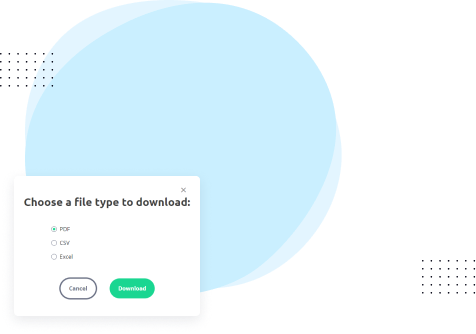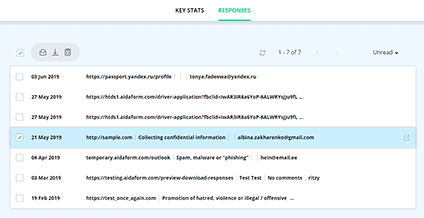 Make Order Forms GDPR- and DPL-Compliant
Heard of recent data protection laws and regulations? Your online shopping order forms should comply with them, too. AidaForm's Order Form Creator follows the required security standards under the latest legislation and makes sure your forms comply.

You need permission to collect and process user data. Ask for it with standard checkboxes in AidaForm:
The Consent to Receive Emails
The Terms of Use and Privacy Policy Agreement
The Consent to the use of Personal Data
These checkboxes come with the confirmation texts that have been approved by a lawyer, so just add links to your Privacy Policy, Data Protection Statement, and Terms of Use.
AidaForm is All About Payment Security
AidaForm has an online order form generator that lets you create service and product order forms with payment. We take order security seriously so all payments are processed through PayPal. AidaForm does not collect or process sensitive payment information. We strongly advise you not to collect payment information through AidaForm, too.
Safe PayPal payment processing
User-defined and fixed amounts to collect
No sensitive information is processed through AidaForm
3 Best Practices for Engaging Customer Order Forms
1
Collect Only the Order-Related Information
Surely, you'd like to know all about your customers' buying habits, age, and ice cream preferences, but save that for market research surveys. The fewer questions you ask, the better. Focus on what you need to complete the order efficiently - product color, number of items, delivery options, and contact address. Everything else comes after your visitor becomes a happy customer.

2
Ask About Order Details First
An order form is all about the product or service. Let the customer select product options first to engage them: colors, sizes, flavors, quantities, gift wraps, and all that jazz. This makes the user invest their time and effort into your form first so they'll be more motivated to complete the hard part - contact information and payment.

3
Use Pictures to Make Ordering an Experience
A single-page order form with lots of fields may be daunting to your users. Break it with pictures that'll help users decide what type of filling should go into their custom wedding cake, and get an idea what exactly that mauve hoodie looks like. It's important for people to see what they are ordering, and engaging customers works wonders on conversion rates.