Make Responsive Customer Feedback Forms and Gather Valuable Insights
People tend to share positive experiences with twice as few people as negative ones. That means tracking customer satisfaction is key to the success of your business. Gather valuable information about your customer base through feedback forms and surveys. Learn what your audience likes and where you can improve to create the optimal user experience.
AidaForm's online feedback form generator helps you create all kinds of feedback forms online and evaluate survey results to gain insights that will help you attract a loyal customer base.
4 Steps to Create Feedback Surveys with the AidaForm Tool
Create an Online Feedback Form
Depending on the type of the website feedback form you want to create, you'll need various blocks with custom questions and choice options. AidaForm lets you do just that with a blank template where you can add form elements with simple drag-and-drop motions. Plan out what you want to evaluate and fill in custom questions and response options.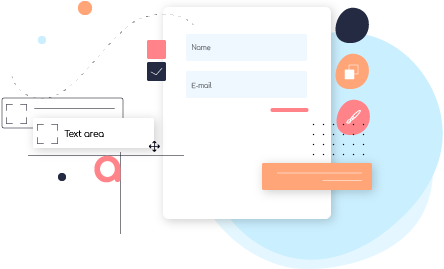 Add Visuals for Engagement
Make feedback collection a smooth user experience by matching the form design with the design of your website, add the logo of your company and keep users engaged with other visuals, like photos of the venue or product you're gathering feedback for. Even though a customer feedback form is not an article or a blog post, pictures serve both as a reference and entertainment for people who fill out your questionnaire. AidaForm has smart design themes that adjust themselves to your form content so experiment with colors at your leisure.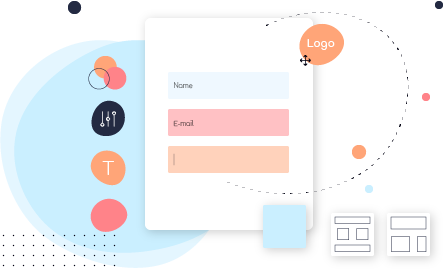 Share the Form and Start Gathering Feedback
AidaForm lets you easily publish the form you made: generate a direct link and send it to your customers in an email; share your customer feedback survey on social networks or simply add it to a 'Leave Feedback' button on your website. Whether the feedback comes from an email link or social networks, all submissions will be safely collected in your AidaForm account.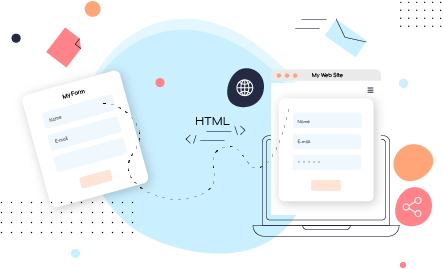 Manage Submissions and Analyze Data
Review response summaries and statistics with average ratings and most frequently chosen options to gain insights and improve. Export responses as data sheets to Excel for deeper evaluation and use feedback data efficiently.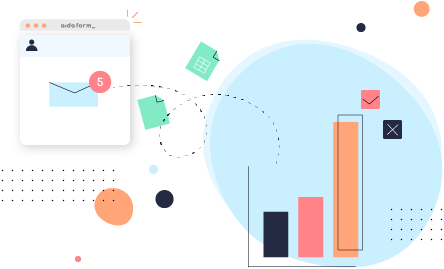 How to Create a Feedback Form that Gets Completed
Use Multiple-Choice Questions Instead of Text Boxes
Writing paragraphs of text about the experience people had with your customer service or product requires much more effort than marking checkboxes in a multiple-choice question. Don't use text boxes unless it's unavoidable and try to make your online feedback forms as friction-free as possible. Check out these feedback questions that will help you get started building a form.
Keep Required Fields to a Minimum
Naturally, you want to gather as much feedback as possible, but making too many fields required to complete your online feedback survey will irritate respondents and make them this much more likely to give up on the survey. They're already helping you and their goodwill is not infinite.
Tell People How Long It Takes to Complete Your Questionnaire Feedback Form
Everyone values their time, and your customers do, too. Let them know in advance whether they're be answering 5 questions or 20 and give a rough estimate of how long it takes to complete your feedback questionnaire. This will allow for adequate preparations: anyone can spend several minutes without concentrating too much, but anything longer than 15 minutes might require additional planning.
Add a Small Prize to Motivate Respondents
Reciprocity is one of the basic principles of persuasion: if you want people to do something for you, give them something in return. People will be much more willing to finish your feedback survey form when you give them a voucher, a discount, or another small freebie.
The AidaForm Customer Feedback Tool
AidaForm is not your regular feedback form builder, but an all-around service that generates form code, stores forms and submission data for you, lets you process payments and integrate online forms with your business workflow through MailChimp and CRM integrations.
Create feedback web forms, poll surveys, free job applications, customer order forms with responsive elements that look good on any device – mobile or desktop. AidaForm makes the HTML code and builds your forms to the highest usability standards, so you can save time and focus on your business instead of creating forms from scratch.